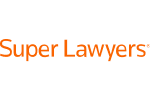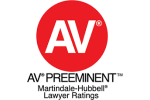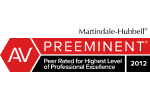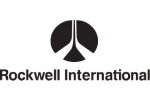 Should I Mediate My Case?
Mediation is a form of alternative dispute resolution that involves a neutral third party, the mediator, assisting parties in reaching a mutually agreeable solution to their dispute. There are several advantages to mediating a case, including:
Cost-effective: Mediation is typically less expensive than litigation. The parties involved usually split the cost of the mediator's fees, which are often significantly less than the fees associated with retaining attorneys and going to trial.
Time-efficient: Mediation can be scheduled quickly and is often completed in hours or days, depending on the case's complexity. This is in contrast to the lengthy and unpredictable timelines associated with litigation, which can take months or even years to resolve.
Confidentiality: Mediation is a confidential process. This means that the discussions and information exchanged during the session cannot be used against the parties in court. This allows the parties to have an open and honest dialogue, which can be beneficial in reaching a resolution.
Control: In mediation, the parties have control over the outcome. Unlike in litigation, where a judge or jury makes the final decision, the parties are free to negotiate a resolution that meets their individual needs and interests.
Preservation of relationships: Mediation can help to preserve relationships between the parties involved in a dispute. Unlike in litigation, where the adversarial nature of the process can create animosity and resentment, mediation allows the parties to work together to find a mutually acceptable solution. This can be particularly important in cases where the parties will need to continue to interact with each other in the future, such as in business or family disputes.
Creative solutions: Mediation allows for more innovative solutions to disputes. A courtroom trial limits the parties to the remedies available under the law. In mediation, the parties can craft a resolution in mediation, considering their unique circumstances and needs.
Reduced stress: Mediation is often less stressful than litigation. Litigation can be emotionally and psychologically draining because parties must relive the details of the dispute in a public forum. The parties can work through the dispute in a more relaxed and informal setting in mediation.
Overall, there are many advantages to mediating a case. It is a cost-effective, time-efficient, and confidential process, allowing parties to maintain control over the outcome and preserve relationships. Mediation also allows for more creative solutions to disputes and can be less stressful than litigation. For these reasons, parties should consider a viable option for resolving disputes.
Client Reviews
Courtesy Consultation
Fill out the contact form or call us at (818) 359-0537
 to schedule your consultation.